---
Xander Mobus
Xander Mobus is a voice over actor from LA.
You might know his work from anime and video games including, Persona 5, Super Smash Bros, Street Fighter V, Soul Calibur VI One Punch Man, Mob Psycho 100, Hunter x Hunter, Detective Pikachu, Erased, Boruto, Bortuo's Dad, Rising of the Shield Hero, Shin Megami Tensei IV: Apocalypse, Fire Emblem Heroes, Fire Emblem Warriors, Spyro Reignited Trilogy, Beyblade Burst Turbo, B: The Beginning, Blue Exorcist and many more!



---
Kyle McCarley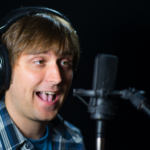 Kyle McCarley grew up (but not really) in Kansas and moved to Los Angeles at age 18 to study acting. After getting hooked on playing World of Warcraft with his buddies, he co-wrote, co-directed, and voiced several characters in a fan-made online radio play loosely set in that universe. Once he finished his Theatre degree at the University of Southern California, he decided to further pursue that passion in the form of a career in voice acting. Kyle can now be heard in anime, video games, cartoons, audiobooks, live action dubs, TV and radio commercials, industrial ads, and even a talking toy plunger.
Notable anime credits include Mikazuki Augus in Mobile Suit Gundam: Iron-Blooded Orphans, Shigeo "Mob" Kageyama in Mob Psycho 100, Koku in B: The Beginning, Ryo in Devilman Crybaby, Joe Shimamura, a.k.a. 009, in Cyborg 009: Call of Justice, Aoba Kuronuma in Durarara!!x2, Shinji Matou in Fate/Stay Night: Unlimited Blade Works, Ryota Watari in Your Lie in April, Helbram in Seven Deadly Sins, Claudia Hodgins in Violet Evergarden, John Steinbeck in Bungo Stray Dogs, Iruka Umino in Boruto: Naruto Next Generations, Gran in Granblue Fantasy: The Animation, Kirii in Blame!, Joichiro Nishi in Gantz: O, Silas Norman in The Asterisk War, and Ikuya Ogura in Ajin: Demi-Human.
Kyle's video game credits include Android 9S in NieR: Automata, Alm in Fire Emblem Echoes: Shadows of Valentia, Hyde from Under Night In-Birth in BlazBlue: Cross Tag Battle, the Prototype Koga skin in Paladins, Zeroken in Disgaea 5, Haruto Higurashi in Zanki Zero, the Pot O' Gold Fafnir and Playmaker Ne Zha skins in SMITE, Daniel in Unepic, Seilong and Kir in Summon Night 6, Oz, the Trickster in Atlas Reactor, and various characters in Final Fantasy XV, Tales of Berseria, God Eater 2: Rage Burst, Grand Kingdom, and Omega Quintet.
A full list of Kyle's credits is available at KyleMcCarley.com, and if you follow him on Twitter (@kylemccarley), Twitch (twitch.tv/kylemccarley), or like his Facebook page (facebook.com/kylemccarleyvo), you can keep up with all his excitement (or lack thereof).
---
Mr. CreepyPasta
Creepy Pasta is the new Urban Legend. These stories of terror and dread spring from the minds of many talented people around the internet and are compiled into free to listen audiobooks by one specific voice. Mr. CreepyPasta, Horror Storytelling Podcast and Youtuber, is a well known voice for such famous horror stories such as Jeff the Killer, Tales from the Gas Station and Borrasca. He started 7 year ago and over that time has becoming a staple in the YouTube community and in the horror genre with over 1.2 Million Subscribers. Since then he has moved into VA voice acting. MrCreepyPasta has produced 2 Creepy Pasta Collection Anthologies that have broken the top 50 Horror Anthologies on amazon and The CreepyPasta Comic Book.
---
Lewis "Linkara" Lovhaug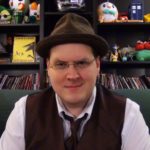 Lewis "Linkara" Lovhaug is the host of Atop the Fourth Wall, where he talks about the worst comic books ever created while fending off robots, mad scientists, and demon glitch Gods from other dimensions. He also occasionally talks for way too long about a show that adapts footage of people in spandex fighting rubber-suited monsters in his retrospective series "History of Power Rangers" (when he's able to keep it on youtube due to ContentID claims, at least).
---
Sledgehammer Cosplay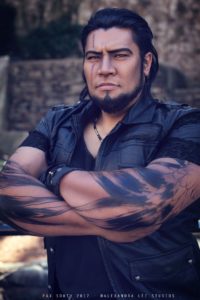 Sledge is a Cosplayer and Prop maker based in Austin, TX. Attending conventions since 2008, Sledge has hosted numerous panels, community events, and admins multiple social media groups centered on cosplay and nerd culture. Over the years Sledge has made dozens of props and armor pieces for friends in order to increase his skills. He's partnered with companies for promotional marketing. He's been featured in Cosplayers Among Us, Men vs Cosplay Calendar, and in Cosplay Culture Magazine. Sledge is focused on maintaining positivity in the cosplay community through local meetups, prop seminars, and charity events. Dedicated to constant improvement, Sledge hopes to eventually compete on an international level.
---