Marissa Lenti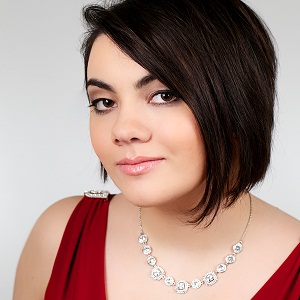 Marissa Lenti, best known as the voice of Moze (Borderlands 3), is a voice actress who you can also hear in anime roles like Cocotte (Dragon Ball Super), Libra (Fairy Tail), Gray Wolf (Kemono Friends), Momoko Hyakushiki & Kuu (NANBAKA), Chiaki Hoshinomori (Gamers!), Mikado Ryoko & Marron (To Love Ru), Mistress Sadie (One Piece), Ilse Langnar (Attack on Titan: Junior High), and Atago & Z1 (Azur Lane), among others! She's also appeared in many other video games, like Brawl Stars, SMITE, Yandere Simulator, Huniepop 2, Freedom Planet 2, A Hat In Time, MechWarrior 5, My Tamagotchi Forever, and more.
When she's not acting, she's casting & directing for Sound Cadence Studios, with some of her recent projects being directing the English dubs of the anime Kemono Friends, B't X, This Boy Is A Professional Wizard, and This Boy Suffers From Crystallization, as well as casting for Rooster Teeth's RWBY, gen:LOCK, Red vs Blue, Nomad of Nowhere, and Camp Camp. She's also an ADR Writer, providing the scripts for anime like Bloom Into You, Tada Never Falls In Love, City Hunter: Shinjuku Private Eyes, Actors: Songs Connection, and Love Stage!!! to name a few.
To learn more about Marissa, check out her website at www.MarissaLenti.com or follow her on Twitter or Instagram (@MarissaLenti)!

---
Wig Wig Cosplay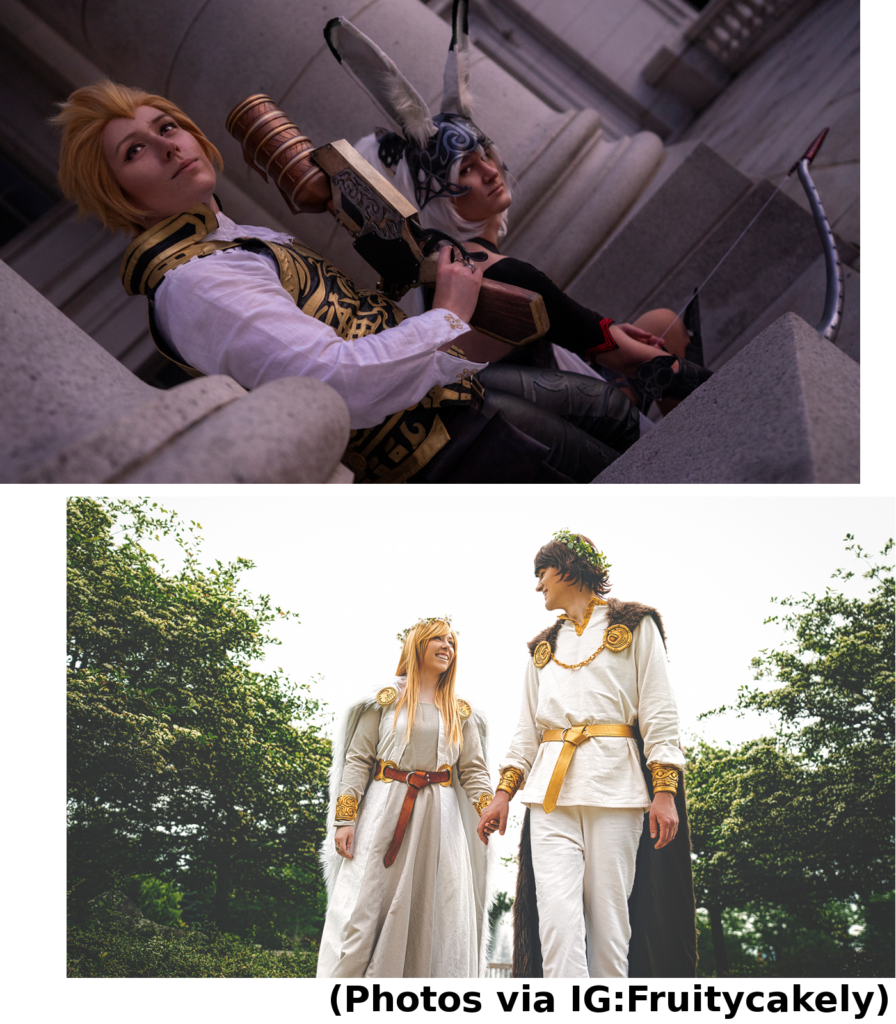 Traveling from neighboring Minnesota for their first ever No Brand Con are guests Wig-Wig Cosplay. This dynamic duo is an award-winning competitive cosplay pair who have been crafting together since 2013. Paragon and SkyPirate are best known for their combination of technical sewing and fabrication skills alongside entertaining performances. In 2019, they represented the USA in Madrid, Spain at the International Cosplay League and won first place in the duo category – and the first duo gold internationally won for the USA! Their list of self-taught specialties includes sewing, leatherwork, foamwork, wig-styling, propwork, silk painting, and many more. Alongside competition, they have been judging craftsmanship and performance as well as working to promote and assist cosplay departments and competitions around the country. When not in the greenroom, Wig-Wig Cosplay has a passion for learning new techniques and skills, and they love sharing their knowledge and experience with the community. Check out their panels and be sure to come say hello!
---
(More Guests Announcements Coming Soon!)