Join the team, and help us make the con great. Looking for a way to make your time at No Brand Con even more amazing? How about if you were to get in for free? No Brand Con is always looking for volunteers to help staff parts of our convention, and one of the perks to doing so is that you gain free admission to attend the convention if you work 10 hours or more!
If you have any questions feel free to email our workforce committee at at volunteering@nobrandcon.org. You can also check out the Volunteer Manual so you have a heads up on what you'll be doing.
(The Application to Volunteer For No Brand Con 2018 will appear on this page closer to the convention)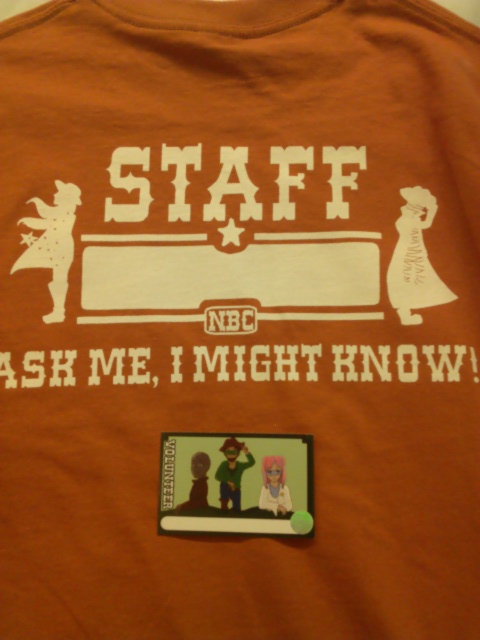 Do you want to get more involved in the con than that? Consider joining our staff. We are a completely volunteer driven non-profit event, and all organizational meetings are open to the public. We meet most Thursday nights throughout the Fall, Winter and Spring at 8pm in Eau Claire, WI at a number of locations. Contact us if you want more information or a specific week's meeting location.